Historians still debate how significantly the American Revolution altered the people who experienced it.[1] Fortunately, biographies of participants can enhance our appreciation of the momentous changes sweeping across American society between 1763 and 1789. By studying an individual before the Revolution, gauging his or her expectations for the future, and then assessing how much the Revolution changed his or her life course, we can better understand the Revolution's effect. In this context, the life of Thomas Jones of Long Island is revealing, for it demonstrates how the Revolution transformed a privileged member of New York's colonial elite living in a deferential society into an embittered remnant of a bygone era in a more open, democratic world.[2]
Students of Long Island history know Jones as a life-long placeman (or political appointee), who eventually became a justice of the New York Supreme Court; as a stalwart loyalist whom New York State attainted in 1779; and as an angry writer with an acerbic pen, damning the Presbyterians for starting the war and British incompetence and corruption for losing it. Although Jones considered himself to be inflexibly honest, historians typically focus upon the inaccuracies and the prejudices they find in his History of New York during the Revolutionary War. Of course, there is truth in what they argue. In a wartime situation, Jones was often forced to rely upon hearsay. In exile, he had to depend upon his memory. In despair over British mismanagement of the war, he was predisposed to believe the worst. Nonetheless, Lawrence Henry Gipson has convincingly argued that Jones's study "is by far the most detailed account of the progress of the War for American Independence, especially as it relates to New York, prepared by any Loyalist writer."[3]Indeed, by examining the Revolution from Jones's perspective, it is possible to grasp more clearly the impact that this struggle had on the Americans who experienced it firsthand and to better gauge how much the Revolution altered American political society.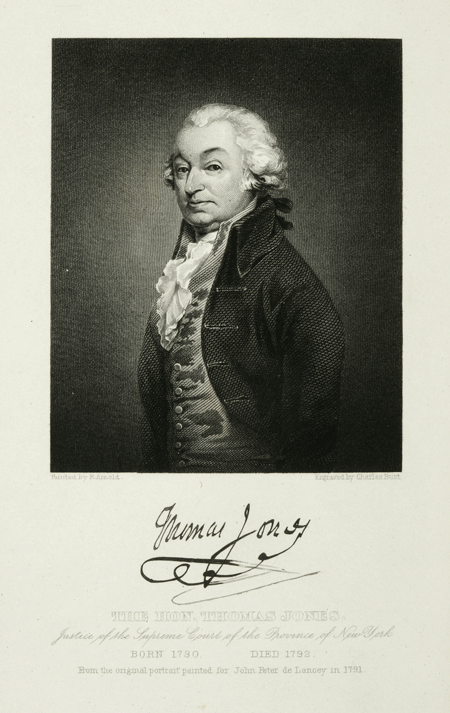 Figure 1: Portrait of Judge Thomas Jones (New-York Historical Society)
Thomas Jones came from a privileged background that helps explain who he was and how he interpreted the world about him. His grandfather Thomas was born in Ireland in about 1665 and fought in the army of James II, the deposed British king, at the Battle of the Boyne (1690) and the Siege of Limerick (1691). Having backed the losing side (just as his grandson would do in the American Revolution), Thomas in 1692 fled to France and then to Rhode Island, where he married Freelove Townsend. He eventually settled at Fort Neck, Oyster Bay, in Queens County, Long Island (present day Massapequa in Nassau County), where his father-in-law gave him a large parcel of land. Thomas shrewdly began to cultivate influential friends and to climb the political ladder, becoming a freeholder of the town of Oyster Bay (1699); Captain of the Queens County Militia (1702); High Sheriff of Queens County (1704); Justice of the peace for Queens County (1709); and Ranger-General of Long Island (1710). He died at his Fort Neck home on 13 December 1713.[4]
Thomas and Freelove Jones had three sons and four daughters. Their son David, born on 16 September 1699, inherited both his father's Fort Neck estate and his political acumen.[5] Trained as an attorney, David Jones evidently practiced law in New York City for several years before he began his political ascent. In 1734 he was appointed a judge of the Inferior Court of Common Pleas for Queens County and in 1737 he was elected from Queens to the New York General Assembly, where he would serve until 1758. A provincial politician, Jones supported the privileges of the Assembly against the prerogatives of the royal governor. A dutiful representative of his county, he strenuously (although unsuccessfully) opposed lowering the taxes that the province levied on neighboring New York City. An ambitious man, he caught the eye of James De Lancey, one of the colony's most gifted and practiced politicians. In 1745, with De Lancey's help, Jones was elected Speaker of the Assembly. An Anglican in a colony where his co-religionists wielded disproportionate power and an able politician who was especially gifted at charming small groups, Jones served as Speaker until December 1758, when the twenty-seventh Assembly was dissolved. He lost the election for the next Assembly because many of his Presbyterian and Quaker neighbors in Queens County became dissatisfied with him for several reasons. He supported the Anglican Church's domination of Kings College in the 1750s, and he purportedly become little more than a tool of James De Lancey, who was now lieutenant governor of the province and Chief Justice of the New York Supreme Court. Presbyterians, too, disliked the fact that he opposed Gov. George Clinton's aggressive military strategy for waging King George's War (1740-1748).
As an elected official who had acquired stature throughout the province, Jones sadly lost touch with many of his constituents back home. However, De Lancey already appointed him a Justice of the New York Supreme Court in 1758. Although Jones was reelected to the Assembly in 1761, he was, for reasons that are unclear, declared illegally returned on 3 April of the same year. New elections were ordered, but these were also disputed, and the Assembly seated his opponent, Zebulon Seaman of Oyster Bay, who later became a staunch Patriot. Jones nonetheless remained ensconced on the bench until ill health forced him to retire in 1773.[6]
David and his wife Anna Willet, who came from a noted Long Island family, had six children before she died in 1751. The most famous was Thomas, their first son and the subject of this essay, who was born at Fort Neck on 30 April 1731 and who was baptized on 29 December of the same year at St. George's Episcopal Church in Hempstead, Long Island.[7] Thomas's childhood was clearly more privileged than that experienced by the other county children whose paths he undoubtedly crossed while he was growing up. In 1755, his mother and father owned ten slaves, apparently more than anyone else in Oyster Bay.[8] Befitting the family's growing status, Thomas entered Yale at the age of fifteen and graduated from that college in 1750. He later disparaged the school, which was Congregationalist (Calvinist), as "a nursery of sedition, of faction, and of republicanism."[9] Among his classmates was Gold Selleck Silliman of Connecticut, who during the Revolution would unexpectedly play a key role in Jones's life. Upon graduation, Thomas returned to New York and studied law in the offices of both his father and Joseph Murray, a well known New York attorney and member of the Governor's Council (1744-1756). In 1755, Thomas finally became an attorney, and in 1757 he was named clerk of the Court of Common Pleas for Queens County, a position he held until his father became a Supreme Court Justice in 1758.
Despite his father's electoral difficulties in Queens County at the end of the 1750s and the untimely death of James De Lancey in July 1760, Thomas Jones continued his ascent within the New York political community, as his law practice and family connections brought him ample clients and wealth.[10] Most importantly, in December 1762, at the age of thirty-one, he married Anne De Lancey, the sixteen-year-old daughter of the now deceased James De Lancey. In 1763, her brother, James, the new leader of the De Lancey faction, gave Anne and her husband about two and one half acres of land on Grand Street, near De Lancey Square, between the Bowery and the East River. The property was located on what was called Mount Pitt, the highest point in lower Manhattan. It was here, in 1765, that Thomas Jones built a mansion that befitted his stature in New York society.[11] His niece, Elizabeth De Lancey, described it as "Elegant, and completely furnished with Coach House, Stables, and other Out houses, an Orchard, and a large Garden, well stock'd with the best Fruits and in full bearing."[12] At the end of the Revolution, Jones valued the property at £2,269.[13] In 1769, Lt. Gov. Cadwallader Colden, who at the time was aligned with the De Lancey party, appointed Thomas Jones Recorder of the City of New York, a post he held until 1773. As Recorder, he was also a member of the Common Council of the City of New York.[14]
In 1770, Thomas Jones received a splendid residence at Fort Neck from his father. The home had a great entrance hall that was thirty-six feet long and twenty-three feet wide. This imposing edifice was eventually named Tryon Hall in honor of William Tryon, who became New York's governor on 9 July 1771. At David's death, in 1775, Thomas inherited the paternal homestead, which included 6,240 acres in Oyster Bay and another 140 acres on the Hempstead Plains. Aside from this estate, which was valued at £3,093, David also gave his son a thousand acres of salt meadow and marsh along the Atlantic coast that ran eastward from the town of Hempstead, through Oyster Bay, and into the town of Huntington. This property was worth almost £1,700.[15]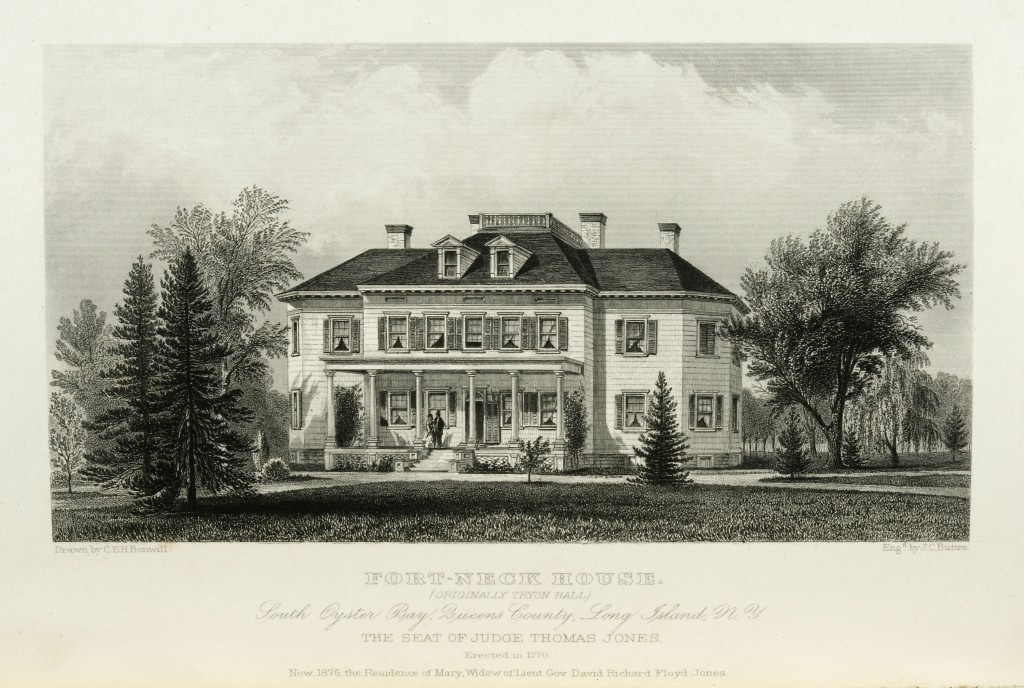 Figure 2: Tryon Hall, South Oyster Bay , Long Island , New York (New-York Historical Society)
In October 1771, Thomas was appointed to the position of Council for the City of New York. Finally, in late 1773, once David Jones resigned from the Supreme Court, having become "old, sickly, and infirm," Governor Tryon named Thomas to his father's seat on the bench.[16]Although not quite forty-two years of age, Thomas Jones reached the pinnacle of political society in New York. His ascent had not been the same as his father's. If the latter had become prominent by seeking elective office and by mastering Assembly politics, the son was the consummate placeman, who had inexorably and unselfconsciously milked the Jones and De Lancey family names for all they were worth. Reading his History, it is obvious that he had an almost arrogant disregard for popular politicians and for the common people to whom they catered.[17] His disdain for the Whig "triumvirate" of William Livingston, John Morin Scott, and William Smith, Jr., was certainly based upon their Presbyterianism (Calvinism) and their opposition to the De Lancey faction. It was founded, too, upon their willingness to engage, as propagandists, in popular politics and upon their "republican principles", which the Anglican Jones claimed they had acquired at the Calvinist Yale College. [18]Ever the elitist, Thomas Jones apparently never recognized that others were responsible for so many of his accomplishments and so much of his wealth.
Jones's sense of entitlement may not have been problematic earlier in the century, but he came to prominence at the very moment the American colonies were moving away from an elitist, deferential society and toward a revolution that trumpeted liberty and equality. He realized that the colonists had just grievances against the mother country. He acknowledged that New York Loyalists agreed to send representatives to the First Continental Congress in September 1774, because "all parties, denominations and religions . . . laboured under grievances which wanted redressing." What Jones wanted from Congress was a "set of resolves" and from Parliament "a redress of grievances." Instead Congress "passed the Rubicon" by endorsing the Suffolk Resolves, which exhorted the Americans to arm themselves, and by promulgating the Continental Association, which imposed economic sanctions against the mother country. [19] As the situation became more volatile, Jones became more vociferous in his condemnation of popular politics, especially when it expressed itself in street theatre. In describing the disturbances in New York City that followed the Battles of Lexington and Concord (April 1775), in which seventy-three British soldiers and ninety-three Americans died, Jones sarcastically remarked that the Liberty Boys "paraded the town with drums beating and colours flying, (attended by a mob of Negroes, boys, sailors, and pick-pockets) inviting all mankind to take up arms in defense of the 'injured rights and liberties of America.'" He urged before the Governor's Council "that the militia should be called out, the riot act read, and if the mob does not thereupon disperse, to apprehend and imprison the leadership."[20] The Presbyterian William Smith, Jr., who sat in that body, successfully opposed the recommendation.[21]
If Jones was brash, he was also brave. In October 1775, he traveled to Tryon County to hold a special Court of Oyer and Terminer to try several persons for capital offenses and to demonstrate that "His Majesty's Authority and Government was still in force."[22] In November, while presiding over a grand jury in Westchester County, he freed four loyalists whom the local Whig committee had jailed for the crime of "Toryism."[23] In April 1776, again in Westchester, he was the presiding judge when several rebel soldiers were indicted, convicted, and punished for petty larceny. [24]
There was a price to be paid for such courageous and stubborn loyalty to the crown. On 27 June 1776, he was arrested at his home in Fort Neck by order of the New York Provincial Congress. After Jones had been held for three days, Gouverneur Morris, a member of the New York elite who sat on the Committee of Safety, paroled him upon his agreeing to appear upon "reasonable Notice" before the Provincial Congress.[25] However, on 11 August, because a British invasion of Long Island was imminent, Congress voided his parole. The same day he was brought before a Board of Officers (some of whom he considered his social inferiors) and was ordered taken as a prisoner to Connecticut. He remained there until December, when Gov. Jonathan Trumbull of Connecticut paroled him upon his promise not to take up arms or to spy against the United States.[26] Although still on parole Jones was taken prisoner again and robbed of property worth £300 on 6 November 1779 by Capt. David Hawley of Connecticut. Hawley and his men landed at Stony Brook on the north shore of Long Island and marched fifty-two miles to Fort Neck, where they surprised Jones at 9:00 P.M.[27] The captain was seeking someone suitable to exchange for Jones's old classmate, Gold Selleck Silliman, whom loyalists had kidnapped from his home. Jones arrived in Fairfield, Connecticut on 8 November and remained there "in sullen discontent" at the Silliman home, until he was finally moved inland to Middletown, Connecticut. His ordeal ended in May 1780, when the two former classmates were exchanged. Unfortunately, toward the end of his stay in Connecticut, Jones injured himself in a sleighing accident that not only delayed his release but that also caused continuing health problems.[28] According to his niece Elizabeth, "when taken he was in perfect health. That when he returned he was so lame, with the Rheumation as to make use of Crutches, and to use them for many months afterwards." In ill health, restless, and afraid to return to Fort Neck, Jones stayed in New York City for a month, then moved to Jamaica, Long Island and remained there until the autumn. By the end of the year he returned to New York City.[29]
Imprisonment was not Thomas Jones's only ordeal. On 23 October 1779, New York State attainted and confiscated the property of fifty-nine New York loyalists, including Jones.[30] "The persons attainted were all Episcopalians (or Anglicans)," according to Jones; "the attaintors, or, at least, the greatest part of them, Presbyterians."[31] For the moment Jones was safe, but he would face the consequences of this legislation after the war. In August 1788 the Commissioners of Forfeiture sold his property at Mount Pitt. It probably was not in very good shape since Sir Guy Carleton, the British commander in chief in America from February 1782 until December 1783, had fortified it and converted into a garrison without ever compensating Jones. In March 1793, New York's Surveyor General, Simeon DeWitt, sold "acreage that Jones owned in Norwich, Oyster Bay. In July of the same year, DeWitt sold Jones's salt and fresh meadows on the south shore of Long Island for forty pounds. The land at Fort Neck, however, could not be confiscated because of the terms of David Jones's will and this property consequently remained in the family.[32]
If Jones had suffered only at the hands of the American Whigs, perhaps he might not have become so embittered. What especially pained him was how horrifically the British army mistreated New York's loyalists. In fact, Jones believed that British army officers prolonged and eventually lost the war because they were profiting so much from corruption and plundering. This state of affairs was particularly troublesome in Jones's own Queens County, which the British army occupied from 1776 to 1783.[33] Jones himself experienced abuse, despite his status as a prominent provincial official who had suffered greatly at the hands of the rebels because of his loyalty to the crown. During Jones's first imprisonment in Connecticut, rebels seized and the British recaptured four of his cattle worth £440. Jones was entitled to and repeatedly applied for compensation. Even though he provided the necessary documentation, his request was eventually denied because the British Commissary incredulously claimed that it did not know which regiment consumed the cattle. Jones was convinced that British officials pocketed his money. During Jones's second imprisonment in Connecticut, rebels plundered his Long Island home. A man named Chichester, who resided near Jones and who guided the marauders, was captured while escaping and put in prison. As soon as Jones returned from Connecticut, however, Gen. James Robertson, New York's royal governor, asked him to sign a form consenting to Chichester's release. Jones refused, but for reasons that are unknown, the man was freed anyway. [34]
For a man whose social status always brought him special consideration, Jones found the British occupation of Queens County galling. However, he would have to endure still more. In 1779, British redcoats under the command of Col. Samuel Birch visited Tryon Hall, where several poor loyalist refugees were residing with Jones's permission. The troops entered the house, removed the furniture, took out all the sash windows, and carried everything off as plunder. Jones wrote several letters to the colonel, who refused to reply. Jones next attempted to visit the officer, but the colonel refused to see him. As a result, every Sunday, when he attended his parish church in Hempstead, Jones faced the further indignity of having to view his windows hanging in a barn that Birch converted into a barracks. Jones was not the only loyalist whom Birch antagonized. The Rev. Leonard Cutting, the Anglican minister in Hempstead, complained to his religious superiors in London about Birch's "various Acts of Violence and Oppression." His "worse than useless Regiment" simply seized whatever it wanted, including the church's school and land.[35]
When the Commissary of Forage went through the neighborhoods of Queens County, buying hay, the collectors demanded that inhabitants sign blank receipts for the payments they received. The officials then filled in the receipts with inflated sums of money and pocketed the difference. The culprits even tried to pull the scam on Thomas Jones. When the Supreme Court Justice objected, they offered him what he felt was a lame excuse. He indignantly protested to British military officials in New York City, yet nothing was done to stop the practice.[36]
Abused by the British and attainted by New York State, Jones became embittered. The war destroyed the world that he had so confidently occupied at the age of forty-two. Weak in health because of the injuries he suffered in Connecticut, Jones auctioned off his farm animals and equipment in March 1781 and sailed for England in June with his wife, niece and two servants. He originally hoped to regain his health and to return to America once peace was restored. He wrote in 1782 that with peace "I shall embark for my Native Country. I had rather spend one year at Fort Neck in peace than three years here in the anxious state all we poor refugees in this country are in." But the Treaty of Paris in 1783 recognized American independence, the 1779 confiscation law thus remained in effect, and Jones found himself in permanent exile, eventually living off of a yearly stipend of £150 and an award of £5,447 from the British government in compensation for his wartime losses and the sufferings endured as a result of his Loyalist principles. Of course, he considered the stipend too small for a man of his accomplishments, complained that others less worthy were receiving more, and petitioned unsuccessfully for another £50. He resided in Bath for reasons of health until 1783 when he moved to Hoddesdon, Hertfordshire. In the early 1790s friends petitioned the New York State Legislature to allow his return, but he died in 1792.[37]
In enforced exile, Jones devoted himself to writing the manuscript that was finally published in 1879 as a History of New York during the Revolutionary War, and of the Leading Events in the Other Colonies at That Period. In the process of recording his thoughts he laid bare his prejudices, his resentments, and his favorable construction of his own family's history. He blamed the Revolution in New York squarely on the Whig "triumvirate" of William Livingston, William Smith, and John Morin Scott. In the Independent Reflector (1752-1753) and Watch Tower (1754-1755), authored by these three Yale-educated Presbyterians, "the established Church was abused, Monarchy derided, Episcopacy reprobated, and republicanism held up, as the best existing form of government in the known world." The three made their case "with a rancor, a malevolence, and an acrimony, not to be equaled but by the descendants of those Presbyterian and republican fanatics, whose ancestors had in the preceding century brought their Sovereign [Charles I] to the block, subverted the best constitution in the world, and upon its ruins erected Presbyterianism, republicanism, and hypocrisy."[38]
Ever the elitist, he argued, too, in his History that political stability demanded that political leaders come from "the most impartial, reputable, opulent, and substantial gentlemen." But he thought that too many Whigs were men of pedestrian backgrounds: William Smith, Jr., of New York City, was the grandson of "a tallow chandler;" Alexander McDougall, "the son of a poor industrious milkman;" Isaac Sears, the offspring of "an oyster catcher, which shellfish he hawked about the country;" John Lamb, "the son of a "convicted burgular;" and Col. John Lasher, "a German shoemaker, of the lowest extraction."[39]
When their lineages were acceptable, their characters unfortunately were not. William Livingston was "of an ill-natured, morose, sullen disposition; satirical and abusive in his writings; violent in his conversation; a bigot in religion; wanton, cruel, and unfeeling in his temper; ungenerous in his sentiments; uncouth in his manners; impatient of contradiction; and of a savage persecuting spirit." Peter Van Schaack was "a lad of great duplicity;" the Rev. Archibald Laidlie, "a Scotch, Dutch, parson, of Jesuitical, republican, and puritanical principles"; and Isaac Low was "a person unbounded in ambition, violent and turbulent in his disposition, remarkably obstinate, with a good share of understanding, extremely opinionated, fond of being the head of a party, and never so well pleased as when chairman of a committee, or principal spokesman at a mob meeting."[40]
Jones wondered how such a motley crew of individuals could have won the Revolution. Like many other prominent Royalists and British officials in America, Jones believed that in the period before the war the majority of Americans were loyal to the crown.[41] He was wrong. In his own Queens County, estimates are that only 27 percent of the adult males were loyalist; 60 percent were neutral, and 12 percent, Whig.[42] For New York, as a whole, Philip Ranlet, the most recent student of the subject, has concluded that "New York's loyalists displayed great weakness almost everywhere and almost every time." He estimated that "in 1776 perhaps 15 percent of New York supported the king, while another 10 percent were neutral for religious reasons or for personal safety. The rest of New Yorkers were patriots of varying degrees of firmness."[43] Unfortunately for the crown, the erroneous information that Jones and others provided the ministry in London led that body to make strategic decisions that ultimately harmed the British war effort.[44]
If Jones was wrong about the strength of the Loyalists, he correctly identified military corruption as a key reason why Britain lost the military conflict and the struggle for the minds and hearts of the people. "The war in fact, was not levied at rebellion, but at the treasury of Great Britain; at his Majesty's loyal subjects within the lines; indiscriminately against all persons wherever the army moved; against erudition, religion, and literature in general." As he put it elsewhere: "Had half the pains been taken to suppress the American rebellion, as there was to drain the British Treasury of its cash, any one year of the war would have demolished rebellion, and Great Britain been at this day still in full possession of 13 opulent Colonies, of which she has been dismembered by the misconduct and inattention of one General, by the stupidity of another, and by an infamous Ministry who patched up an ignominious peace, to the dishonour of the nation, the discredit of their sovereign, and to the ridicule of all Europe."[45]
The incompetence of British generals, too, was responsible for the military loss. Jones had only contempt for Gen. William Howe. The ministry's decision to knight him for his conduct in America was "a reward for evacuating Boston, for lying indolent upon Staten Island for near two months, for suffering the whole rebel army to escape him upon Long Island, and again at White Plains; for not putting an end to rebellion in 1776, when so often in his power; for making such injudicious cantonments of his troops in Jersey as he did, and for suffering 10,000 veterans under experienced generals, to be cooped up in Brunswick, and Amboy, for nearly six months, by about 6,000 militia under the command of an inexperienced general." Howe's replacement Gen. Henry Clinton "had no stability, was weak in his intellects, and was governed by one William Smith, [a member of the Whig "triumvirate" and] a spy for the rebels."[46]
Embittered to the very end, Thomas Jones died on 25 July 1792. His wife Anne described him on his tombstone as "an affectionate and most indulgent husband, a sincere friend, a kind master, a benevolent member of society, and a loyal subject."[47] It was a fitting tribute. The fact that she chose to depict him in such a timeworn manner and as "a kind master" demonstrates how little his outlook on life had evolved despite his very changed circumstances. He was born into a deferential society, where social position brought privilege; he could never be at home in a more open and democratic world, where talent produced advantage and equality wore away at elitism. Jones, of course, was not the typical American of the era. However, his passage from a privileged, pampered member of the elite into an out-of-touch, marginalized, embittered relic underscores the transformation that American political society underwent during this era as it transitioned from a deferential to a republican society.
---
Notes
[1]See, for example, Gordon S. Wood, The Radicalism of the American Revolution (New York: Knopf, 1992). Also compare Edward Countryman, A People in Revolution: The American Revolution and Political Society in New York, 1760-1790 (Baltimore: John Hopkins University Press, 1981), xi, 4, 283-289, to Gary B. Nash, The Urban Crucible: Social Change, Political Consciousness, and the Origins of the American Revolution (Cambridge, Mass.: Harvard University Press, 1979), 383-384.
[2]For another view of Thomas Jones, see Patrick J. McNamara, "'By the Rude Storm of Faction Blown': Thomas Jones, A Long Island Loyalist": Long Island Historical Journal 7(1995): 178-190.
[3]For criticisms of Thomas Jones, History of New York during the Revolutionary War, and of the Leading Events in the Other Colonies at That Period, 2 vols., ed. Edward Floyd De Lancey (1879: New York: Arno Press [Reprint edition], 1968), start with H. P. Johnston, Observations on Judge Jones' Loyalist History of the American Revolution. How Far Is It an Authority? (New York: D. Appleton, 1880). Lawrence Henry Gipson, The Triumphant Empire, vol. xiii of The British Empire before the American Revolution (New York: Knopf, 1967), 308-312; the quote is from p. 308.
[4]The career of the original Thomas Jones can be followed in Jones, History 1: liii-lvi; Peter Ross, A History of Long Island from Its Earliest Settlement to the Present Time, vol.1 (New York: Lewis Publishing Company, 1902), 90-91; Thomas Floyd-Jones, Thomas Jones Fort Neck, Queens County, Long Island, 1695, and His Descendants the Floyd-Jones Family: With Connections from the Year 1066 (New York: [s.n.], 1906), 14-21; John H. Jones, The Jones Family of Long Island, Descendants of Major Thomas Jones (1665-1726) and Allied Families (New York: T. W. Wright, 1907), 13-61.
[5]The biographical material on David Jones can be found in Jones, History 1: lvii-lviii; Ross, History of Long Island 1: 91-92; Floyd-Jones, Thomas Jones Fort Neck, 27-42, and Jones, Jones Family, 63-79. His death notice can be found in the New York Gazette and Weekly Mercury, 16 Oct. 1775.
[6]For David Jones's political career, see William Smith, Jr., The History of the Province of New York, 2 vols. ed. Michael Kammen (Cambridge, Mass.: Harvard University Press, 1972), 2: 236; Stanley Nider Katz, Newcastle's New York: Anglo-American Politics, 1732-1753 (Cambridge, Mass.: Harvard University Press, 1968), 174; and Patricia U. Bonomi, A Factious People: Politics and Society in Colonial New York (New York: Columbia University Press, 1971), 295-311.
[7]The biographical material on Thomas Jones can be found in Jones, History 1: lviii-lxviii; Ross, History of Long Island 1: 92; Floyd-Jones, Thomas Jones Fort Neck, 45-50; Jones, Jones Family, 86-96; Gipson, The Triumphant Empire, 308-312; and Maxine N. Lurie, "Thomas Jones" in John A. Garraty and Mark C. Carnes, American National Biography, vol. 12 (New York: Oxford University Press, 1999), 250-251.
[8]Edmund Bailey O'Callaghan, Lists of Inhabitants of Colonial New York (1849-1851; Baltimore: Genealogical Publishing Co., 1979), 215.
[9]Jones, History 1: 3.
[10]John Watts, Letter Book of John Watts, Merchant and Councilor of New York, 1 January 1762-22 December 1765, The New-York Historical Society, Collections, vol. 41 (New York: New York Historical Society, 1928), 270.
[11]The property at Mount Pitt can be clearly seen on the map drawn by Lieut. Bernard Ratzer, "Plan of the City of New York Surveyed in the Years 1766 and 1767," New-York Historical Society, New York City. At war's end, Jones claimed the property was worth about £2269; "Schedule No. 1 Real Estate," A.O. 13/55, 351, Public Record Office, Great Britain. However, New York's Commissioners of Forfeiture appraised this property at £3,333 13 s. 4d and sold it to Morgan Lewis for that sum; Harry B. Yoshpe, The Disposition of Loyalist Estates in the Southern District of New York (New York, 1939), 38 n. 31.
[12]Deposition by Elizabeth De Lancey, Wife of Captain De Lancey, 10 Jan. 1787, A.O. 13/55, 405.
[13]"Schedule No. 1 Real Estate," A.O. 13/55, 351. However, New York's Commissioners of Forfeiture appraised this property at £3,333 13 s. 4d and sold it to Morgan Lewis for that sum; Harry B. Yoshpe, The Disposition of Loyalist Estates in the Southern District of New York (New York, 1939), 38 n. 31.
[14]Memorial of Thomas Jones, 19 Apr. 1782, A.O. 13/114, 621-22.
[15]"Schedule No. 1 Real Estate," A.O. 13/55, 351.
[16]Jones, History 1: lxi, 2:277; Floyd-Jones, Thomas Jones Fort Neck, 46-47; and Jones, Jones Family, 73, 93.
[17]See, for example, Jones, History 2: 340-343.
[18]Jones, History 1: 2-7; quote is from p. 5. For the Whig "triumvirate," see Dorothy R. Dillon, The New York Triumvirate: A Study of the Legal and Political Careers of William Livingston, John Morin Scott, and William Smith, Jr. (New York, 1949).
[19]Jones,History 1: 34, 36, 35, 36.
[20]Jones, History 1: 39, 41.
[21] Bernard Mason, The Road to Independence: The Revolutionary Movement in New York, 1773-1777 (Lexington, 1966), 76.
[22]The quote is from A Testimony Offered by John Johnson, 20 Aug. 1785, A.O. 13/55, 379. Also see A Testimony Offered by Richard Morris, 1 Mar. 1776, A.O. 13/55, 379.
[23]Jones, History 2: 282-283; the quote is from p. 283.
[24]Jones, History 1: 137.
[25]Jones, History 2: 295-296. For Morris, see Richard Brookhiser, Gentleman Revolutionary: Gouverneur Morris, The Rake Who Wrote the Constitution (New York, 2003), esp. p. 20.
[26]Memorial of Thomas Jones, 19 Apr. 1782, A.O. 13/114, 621; Jones, History 2: 297-299.
[27]Signed Statement by Thomas White, Fishkill, 9 Dec. [1779], A.O. 13/55, 382. The Inventory of the goods stolen can be found in A.O. 13/114, 631-32.
[28]Joy Day Buel and Richard Buel, Jr., The Way of Duty: A Woman and Her Family in Revolutionary America (New York: Norton, 1984), 162-169; the quote is on p. 164. Jones, History 2: 301-303.
[29] Deposition by Elizabeth De Lancey, Wife of Captain De Lancey, 10 Jan. 1787, A.O. 13/55, 405.
[30]Laws, 3rd session, chapter 38. For the postwar treatment of loyalists in Queens County, see Joseph S. Tiedemann, "Loyalists and Conflict Resolution in Post-Revolutionary New York: Queens County as a Test Case," New York History 68 (1987): 27-43.
[31]Jones, History 2: 281
[32]Jones, History 1: lxxv; Jones, Jones Family, 74, 92. The first quote is from a Statement by Thomas Jones, 17 Apr. 1783, A.O. 13/114, 637; and the second from Yoshpe, Disposition of Loyalist Estates, 46-47.
[33]For a detailed account of what the British did in Queens County, see Joseph S. Tiedemann, "Patriots by Default: Queens County, New York, and the British Army, 1776-1783," William and Mary Quarterly, 3rd Ser., 43 (1986): 35-63.
[34]Jones, History 1: 117-118, 294-295.
[35]Jones, History 2: 73-74; and Rev. Leonard Cutting to Secretary, Society for the Propagation of the Gospel in Foreign Parts, 9 Dec. 1781, Society for the Propagation of the Gospel in Foreign Parts, Letter Series B, 2: 546-549 (microfilm), University of California at Los Angeles, Los Angeles.
[36]Jones, History, 1: 343-344.
[37] Thomas Jones to Mrs. [Arabella] Floyd, 5 May 1782, John [P.] DeLancey to Jones, 3 Apr. 1792, Thomas Jones Family Papers, Museum of the City of New York; Jones, History, 1: xi; New York Assembly Papers, Forfeited Estates, 26: 341-44, New York State Library, Albany; and Memorial of Thomas Jones, [Mar. 1783], A.O. 13/114, 626.
[38]Jones, History, 1: 5, 13, 20-21, 46, 149; 2: 291, n. 1; the quote is on p. 6. Also see A Son of Liberty to the Printer, New York Journal, 7 Apr. 1768; Plain Truths in a Few Words. To the Freeholders and Freemen [New York, 1768], Early American Imprints, 1639-1800, ed. American Antiquarian Society (New York, 1981-1982) [microform], hereafter cited as Evans]. For the Whig "triumvirate," see Dorothy R. Dillon, The New York Triumvirate: A Study of the Legal and Political Careers of William Livingston, John Morin Scott, and William Smith, Jr. (New York, 1949). Concerning the writings of other Loyalist exiles, see Mary Beth Norton, The British Americans: The Loyalist Exiles in England, 1774-1789 (Boston, 1972), 130-54.
[39]An order, the quotes are from Jones, History 1: 29, 2, 24, 2: 340, 342, 1: 45.
[40]Jones, History 1: 3-4, 42, 21, 35.
[41]See, for example, Peter Force, ed., American Archives . . . A Documentary History of . . . the North American Colonies, 4th ser., 6 vols., 1: 699, 958; and Joseph S. Tiedemann. Reluctant Revolutionaries: New York City and the Road to Independence, 1763-1776 (Ithaca, 1997), 211.
[42]For the statistical evidence, see "Communities in the Midst of the American Revolution: Queens County, New York, 1774-1775," Journal of Social History 18 (1984-1985), 57-78.
[43]Philip Ranlet, The New York Loyalists (Knoxville, 1986), 8, 186. Also see Bernard Mason, The Road to Independence: The Revolutionary Movement in New York, 1773-1777 (Lexington, 1966), 78-79, 254.
[44]Paul H. Smith, Loyalists and Redcoats: A Study in British Revolutionary Policy (Chapel Hill, 1964), iv.
[45]Jones, History 1: 139-140, 121-122. For the situation in Queens, see Tiedemann, "Patriots by Default," 5-63.
[46]Jones, History 1: 177, 315.
[47]Jones, History 1: lxxvi. Concerning the formalistic tone of the words on his tombstone, note the words used to describe Peter Franklin, Benjamin Franklin's brother, on his death in 1766: "an affectionate Husband, a kind Master, a generous Benefactor, and a sincere Friend"; Weyman's New York Gazette, 7 July 1766.